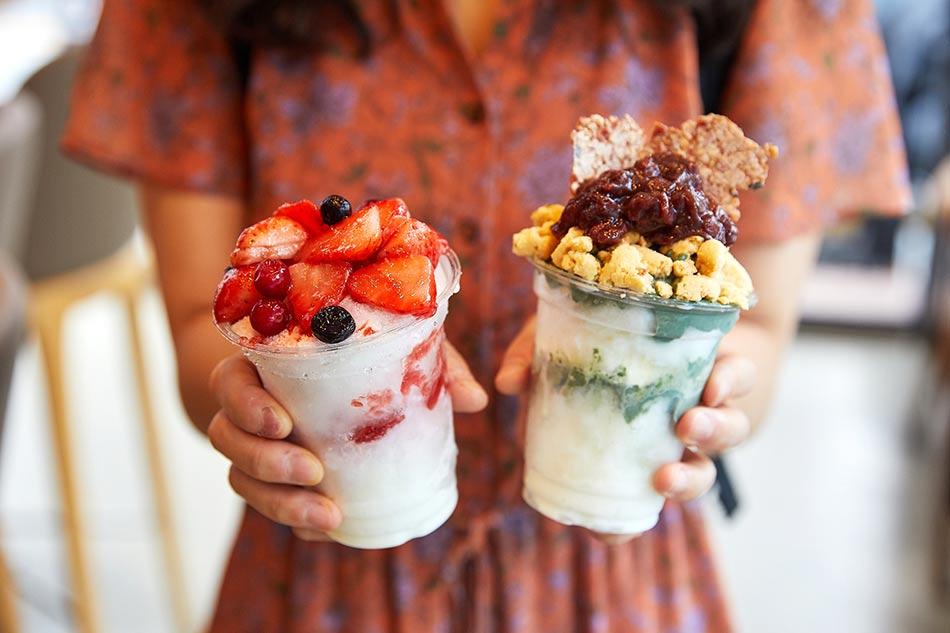 While most bingsu is large enough to share with friends, you can also enjoy your own individual bingsu. They come in a variety of flavors, and with the smaller serving size, you can try them all!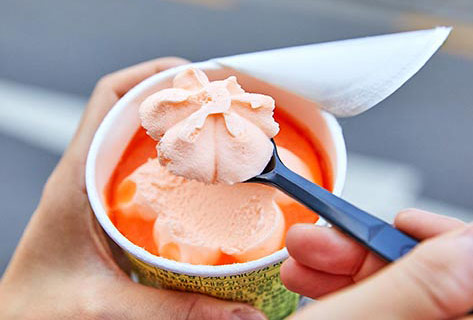 The easiest place to find single-serving bingsu is at convenience stores throughout Korea. GS21 in particular first released their single-serving bingsu last year, and has added a premium red melon bingsu this year. This decadent dessert provides the perfect blend of red melon syrup, sweet vanilla cream, and crunchy ice flakes.
Many café franchises also offer single-serving bingsu. Ediya is known for their sweet red bean and injeolmi tteok (rice cakes coated in powdered soybean) bingsu, as well as their mango yogurt bingsu. If you're looking to try a wider range of flavors, check out the Ogada cup bingsu series, which includes green tea, mugwort crumble, strawberry, pumpkin, mango, and more.